Stop feeling limited by your body!
Go from pain, immobility, lack of motivation... to freedom, joy, and physical well-being!
Do You Feel Lost In Your Body?
You've always been an active person, but as the years go by, as you advance in your career, as your family grows, as your lifestyle changes, you realize that you've slowly lost connection with yourself, with your body. It doesn't do the things you want it to do anymore and feel overwhelmed by the prospect of feeling like your old self. Your body feels stuck, you feel stuck.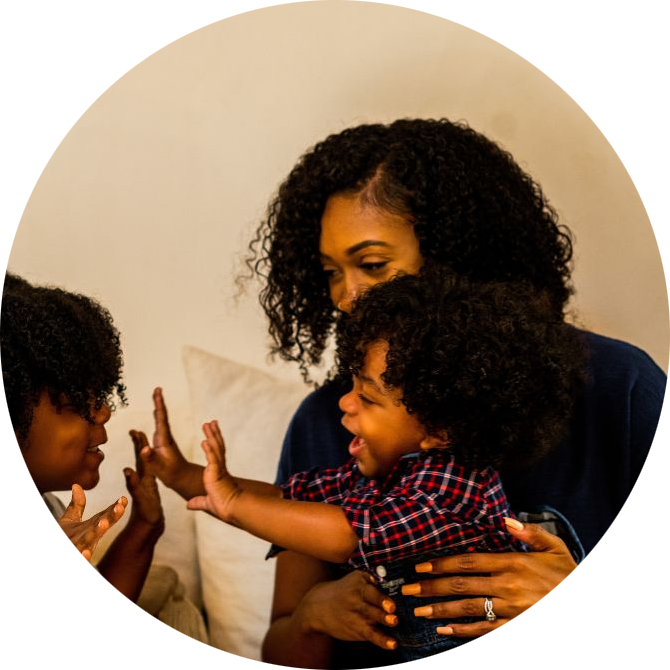 Do You Feel Frustrated With Your Body?


Your body and your mind don't seem to be on the same page. You want to move, but your body isn't cooperating. Maybe you have chronic pain, fibromyalgia, or arthritis and traditional exercise programs and classes just aren't made for you. You feel like no one understands your body and you don't know how to move without setting yourself back.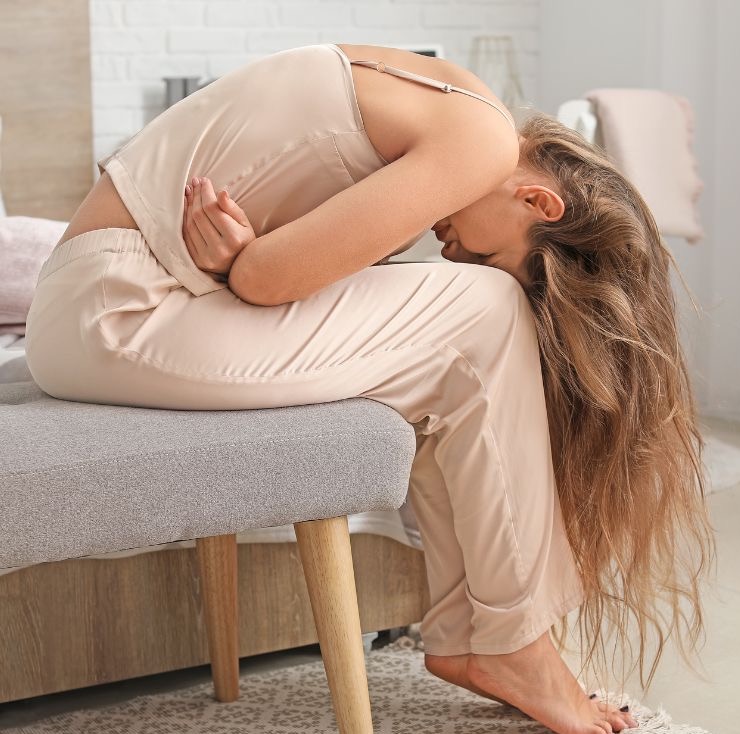 Do You Feel Overwhelmed By Your Body?
You've always wanted to be an "exercise person", but let's be honest, exercise is hard, boring, and unenjoyable. But you know you're supposed to exercise to stay healthy and to support the things you do, like, garden, lift your kids, and carry the groceries in one trip. You feel frustrated with yourself because you can't stick to the exercise programs.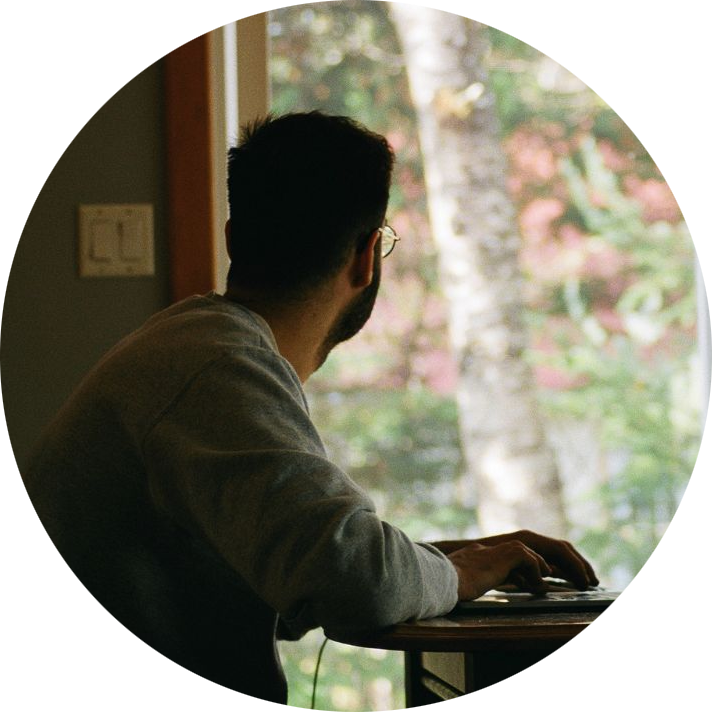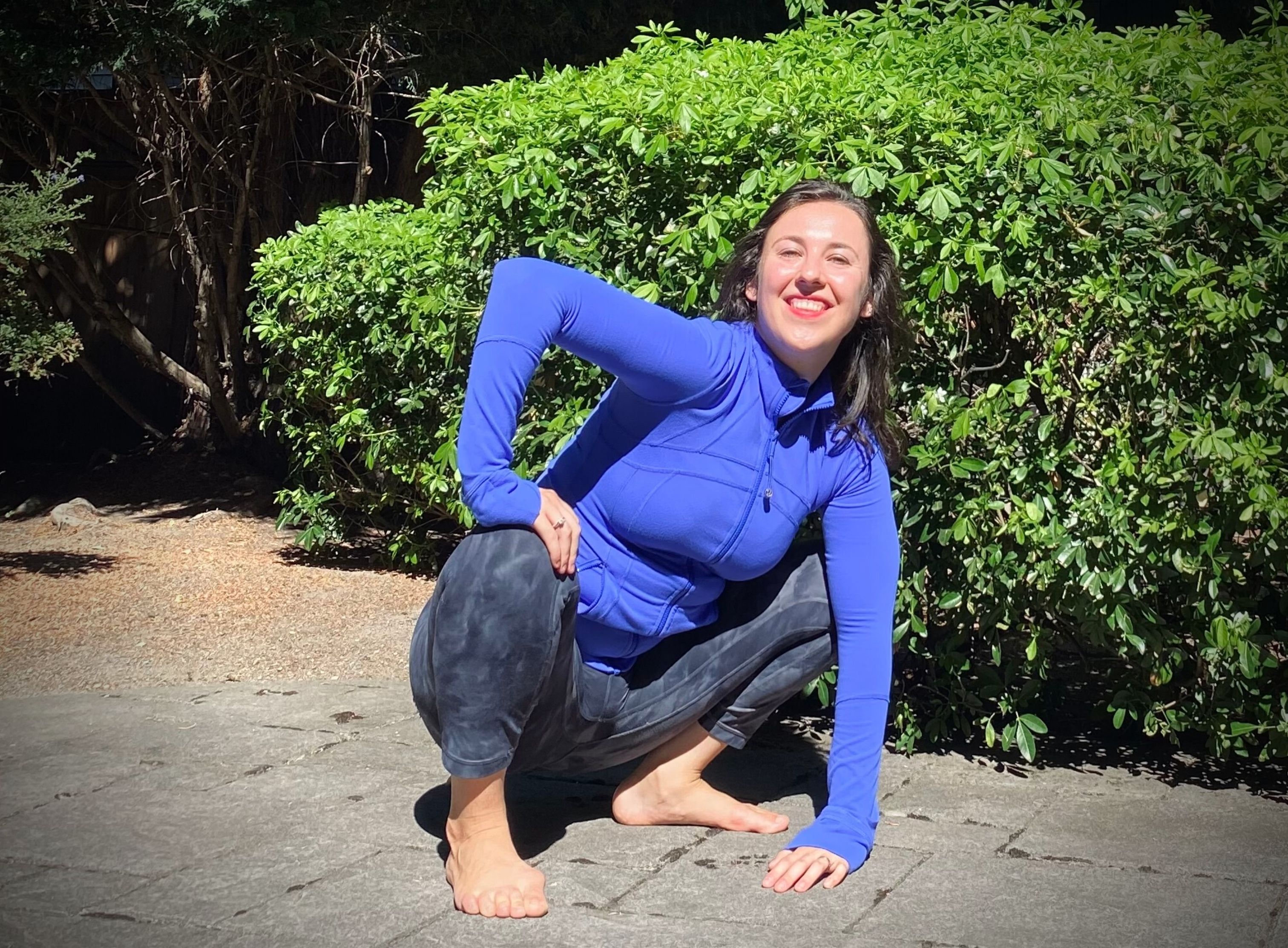 Learn

Learn the basics of anatomy, physiology, and biomechanics so you can feel empowered through understanding.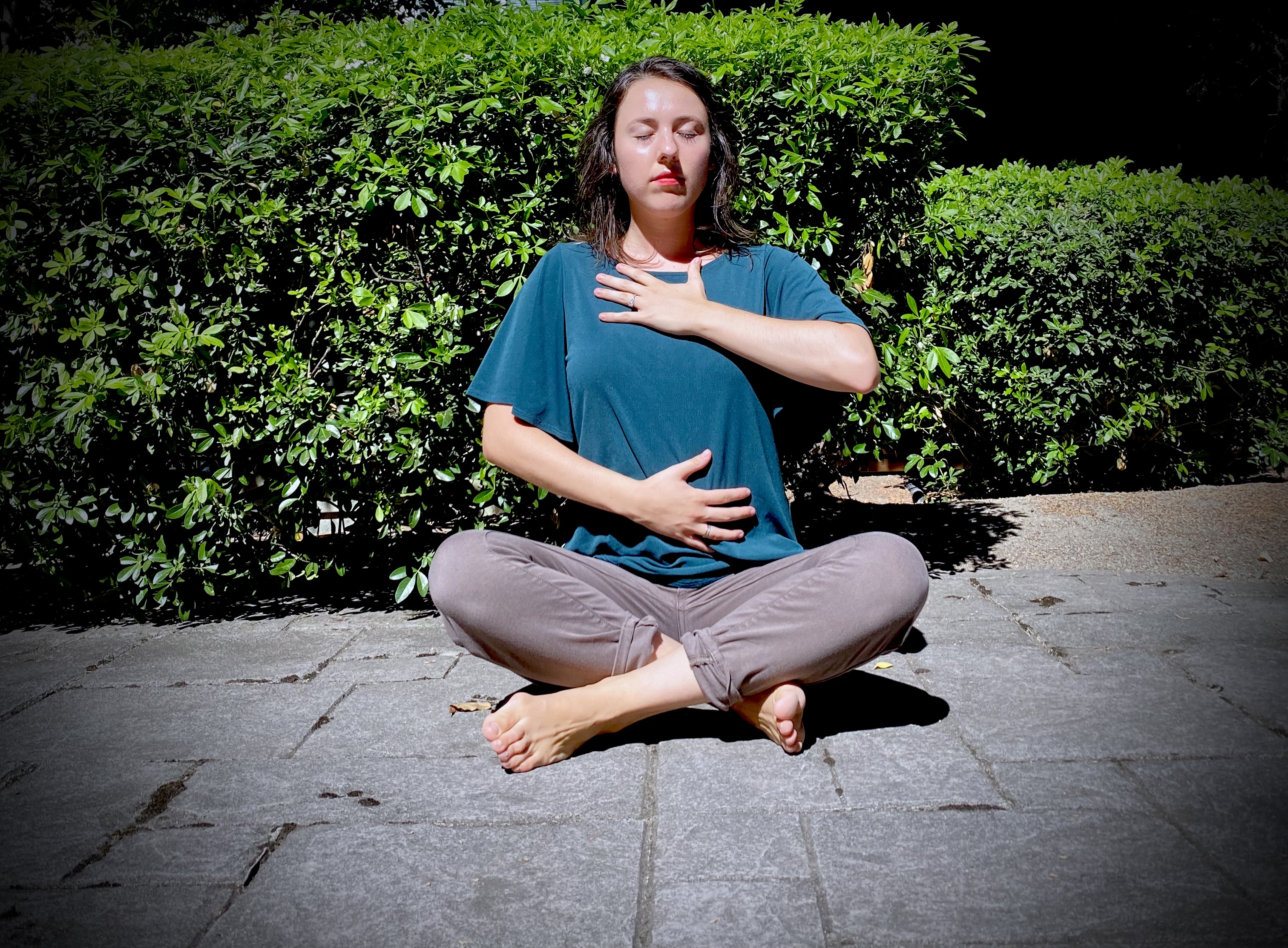 Connect

Connect with and learn to listen to your body so you can feel empowered through awareness.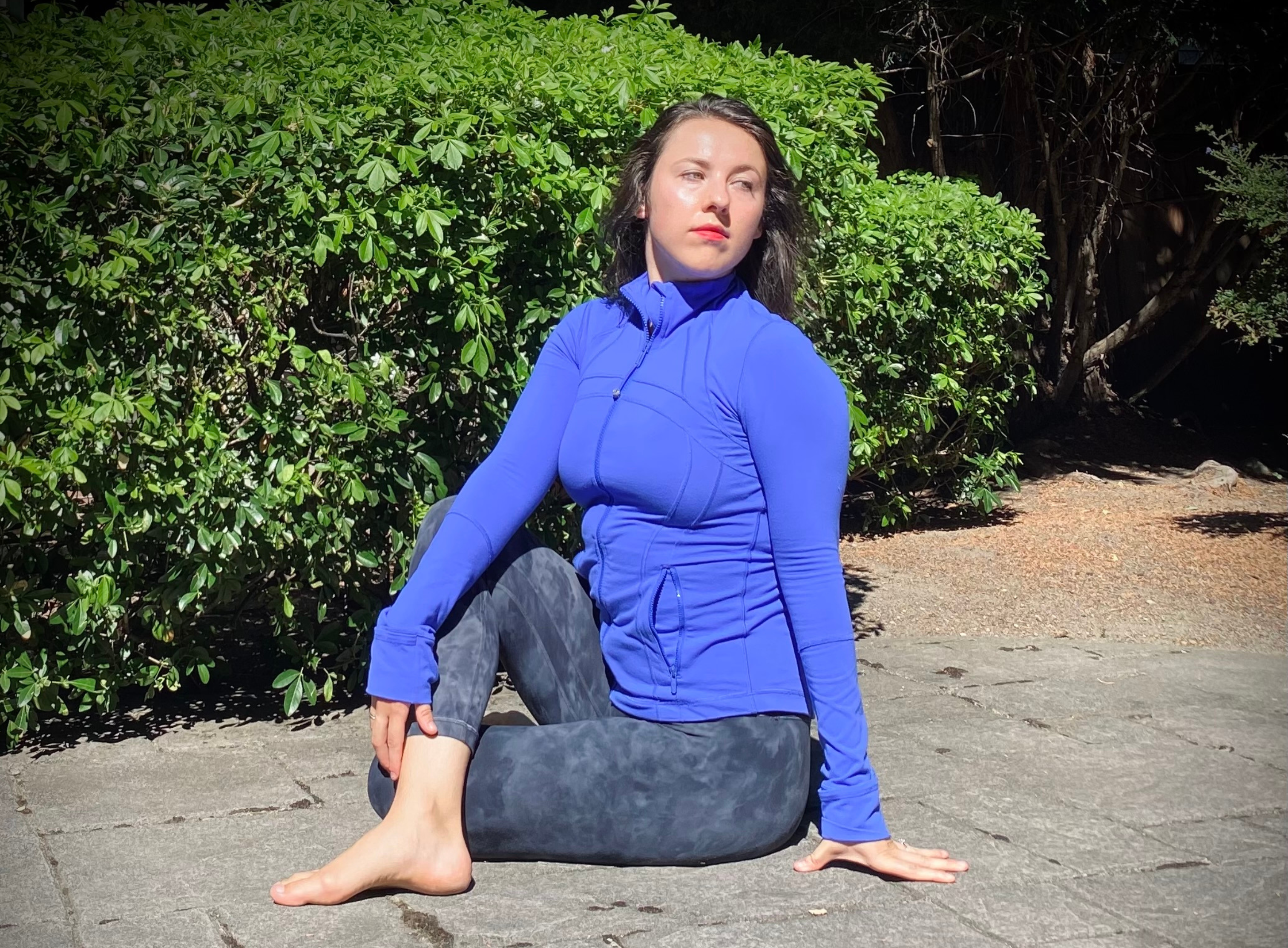 Move

Move your body in functional ways that challenge and nourish your body so you can feel empowered through movement.

Imagine This...
🌿 You can speak the language of your body. You can listen to your body and you know what it's telling you.
🌿 You know how your body works and you know how to nourish it.
🌿 You have a full body mobility routine, customized to your own unique body.
🌿 You have a healthy relationship with movement, free of guilt and shame.
🌿 You feel confidence in what your body is capable of.
🌿 You know how to stand up straight, how to squat, how to bend over, and how to climb stairs, all with ease.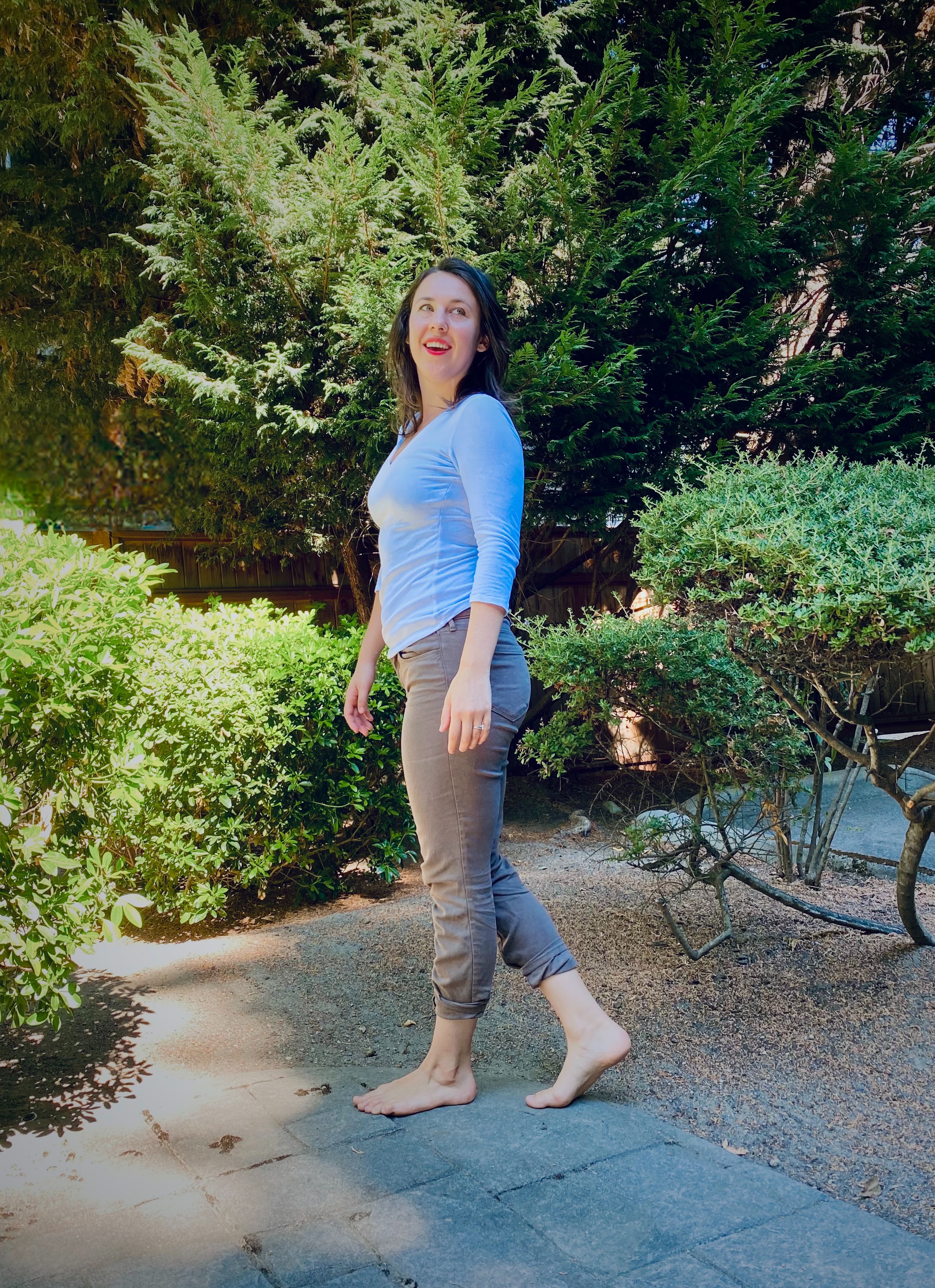 The Empowered Body Method guides you through the four pillars of healthy movement.

🔲 Mindfulness


🔲 Mindset


🔲 Mechanics


🔲 Foundational Movements



Mindfulness: Connect With Your Body
Mindfulness is an awareness that arises from paying attention, on purpose, in the present moment, non judgmentally.
In The Empowered Body Method, you will be using mindfulness to cultivate mind-body awareness, so you can learn the language of your body.
You will meditate, journal, think, move, be still, and do all of that with non judgmental awareness, so you can find true connection between your body and mind.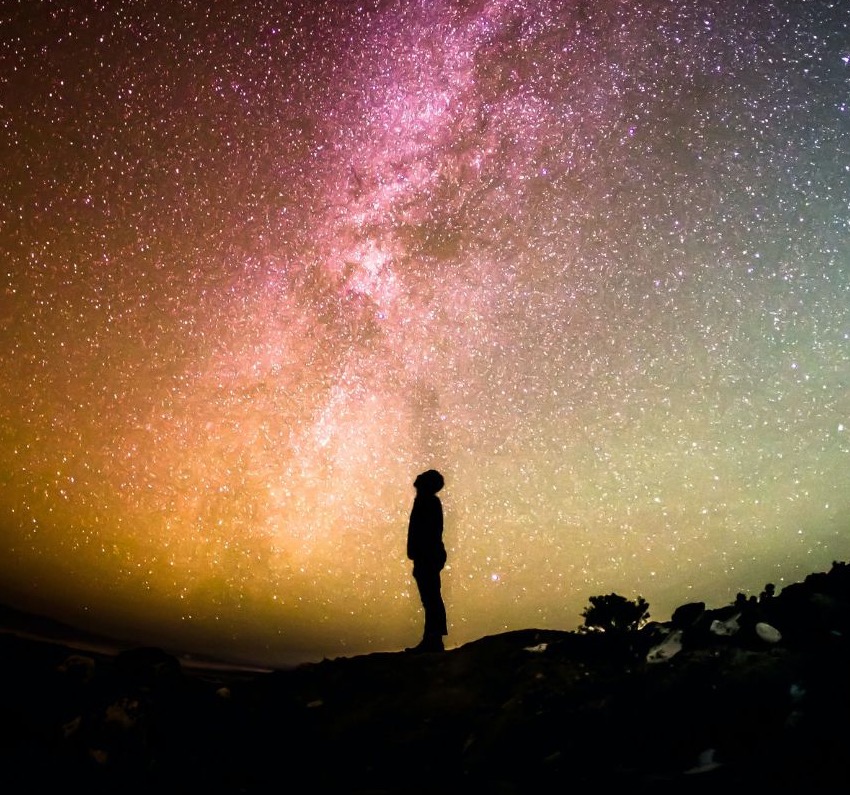 Mindset: Deprogram Toxic Fitness Culture
Toxic fitness culture has infiltrated your life and is keeping you from having a healthy relationship with your body and movement.
It's that voice in your head that says you need to have the perfect exercise routine for it to count, that says you need to punish yourself with movement for eating a "bad" food. That voice that says you aren't good enough unless you look a certain way.
In The Empowered Body Method, you will identify the harmful beliefs that are holding you back and learn how to replace them with beliefs that serve you.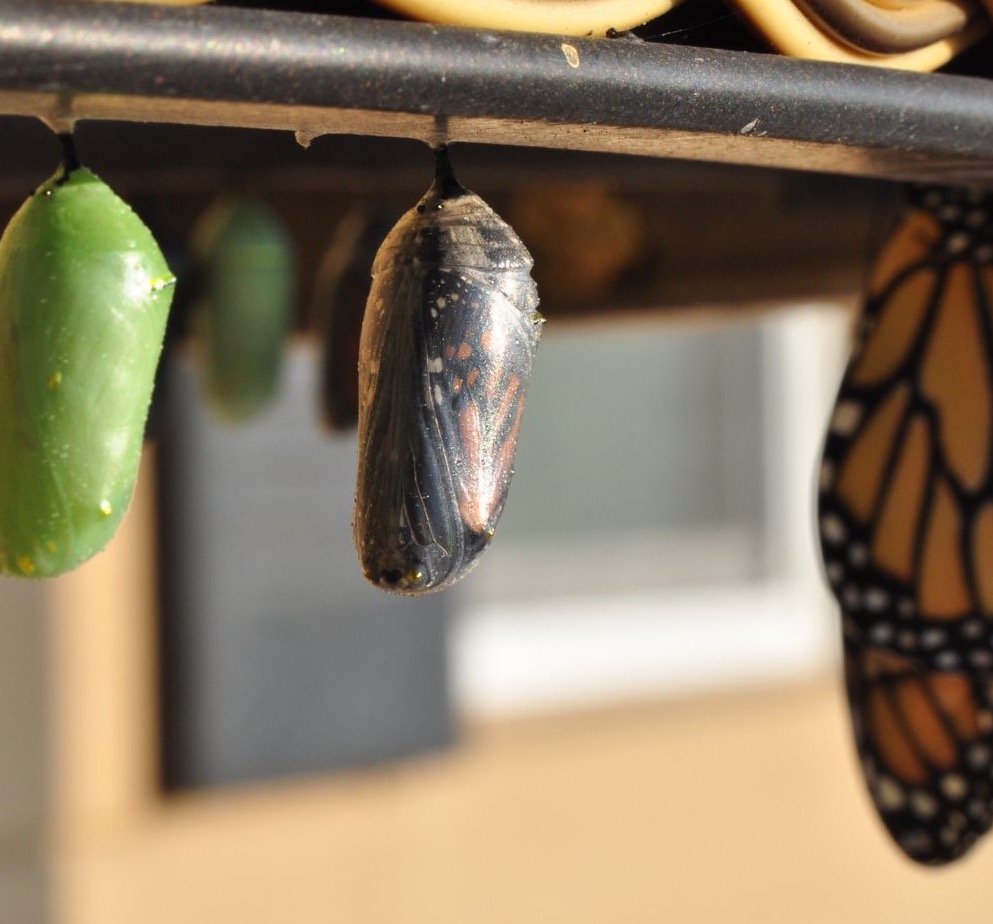 Mechanics: Learn What You're Working With
Think about how much safer you feel driving your car when you know how to change a tire. That's why learning basic anatomy, physiology, and biomechanics is so important!
In The Empowered Body Method, you will learn how to describe movement, learn how all the major joints in your body move and work and learn about body systems like the nervous system, lymphatic system and more.

You will learn how the human body works in general, so that you can learn how your human body works.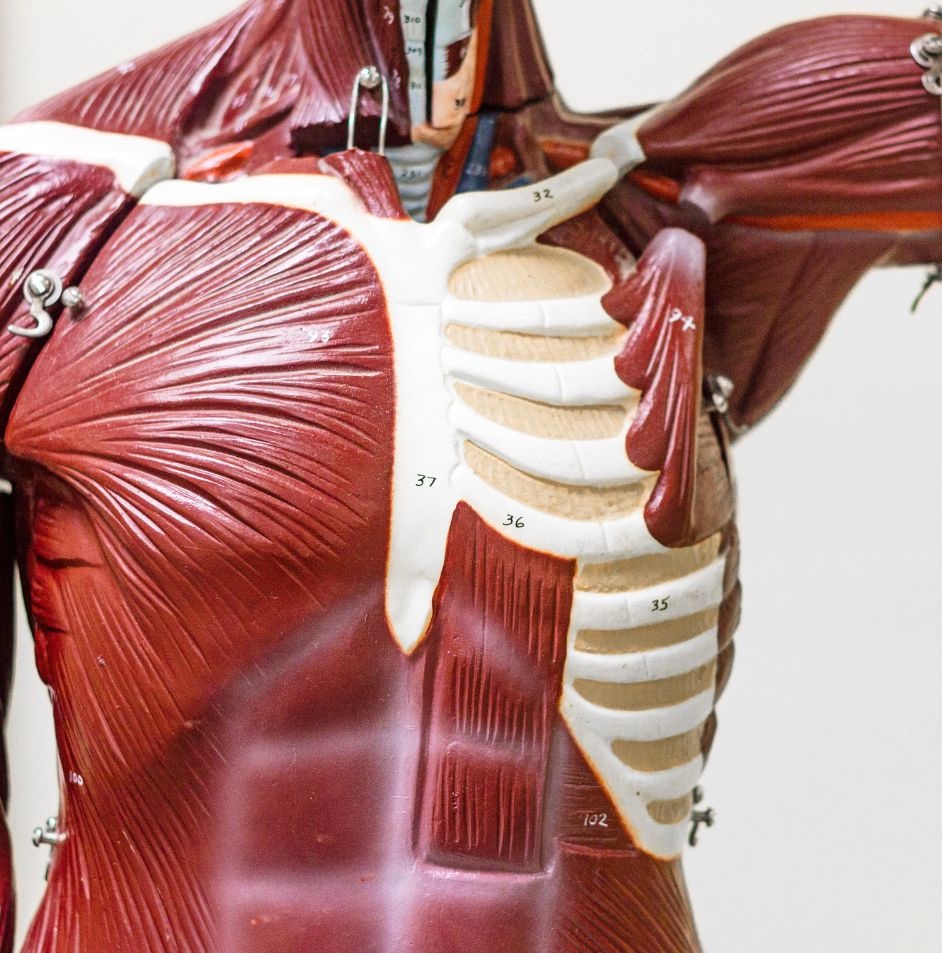 Foundational Movements: Master the Basics
If you ask a toddler to pick something off the ground, they'll do a perfect squat. No one taught them proper squat form and yet their bodies just do it.
Your body knows how to move, but sometimes we have to uncover that again.
In The Empowered Body Method, you will break down and practice foundational movements like crawling, walking, sitting, and breathing. You will discover how to bring awareness to movements that are automatic and how to bring ease to movements that aren't automatic anymore.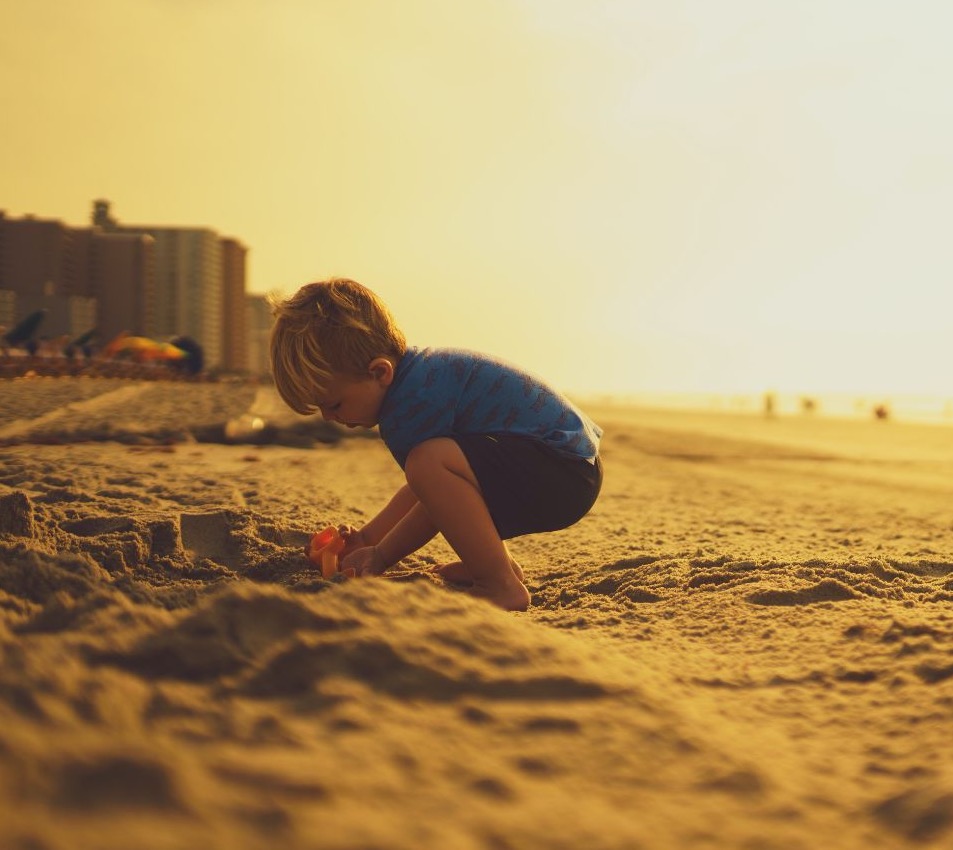 The Empowered Body Method Is Unlike Any Other Exercise Program.
It's so different, that I don't even want to call it an exercise program. In fact, one of the first things you will learn in the program is to do away with the word exercise as you know it, and replace it with the word "movement".
The Empowered Body Method teaches you how to learn from your own body, so you know what to do even when the program ends. So you can trust yourself over anybody else, even me!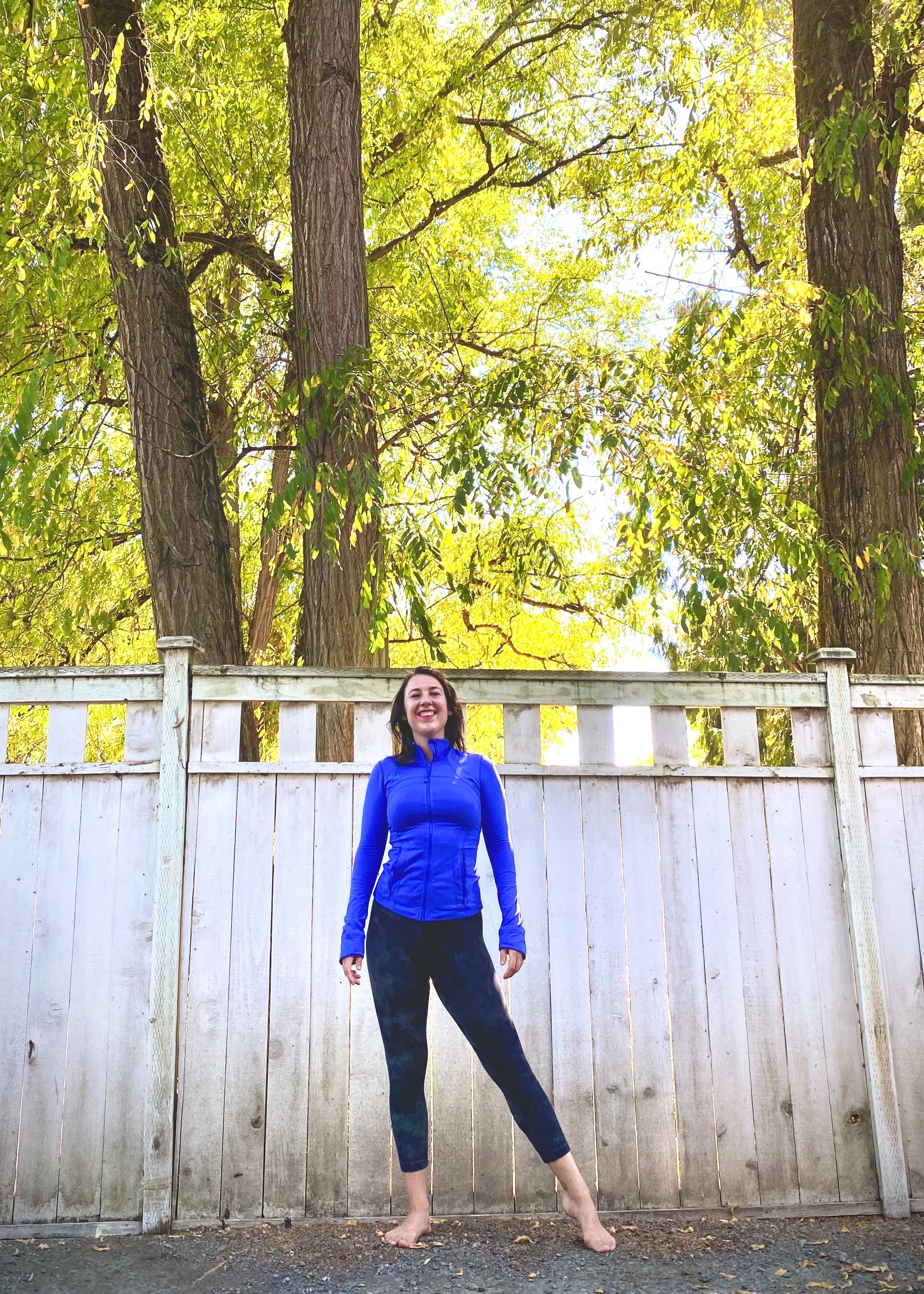 What The Program Looks Like
The Empowered Body Program interweaves mindfulness, mindset, mechanics, and foundational movement training so you can deprogram toxic fitness culture and (re)discover joy in movement!
So what does that look like?
Every 2 weeks, we focus on a different part of the body.
With that area of focus in mind, we will use mindfulness to find mind body connection, do mindset work to deprogram harmful beliefs, learn the anatomy and mechanics of that area, and practice a foundational movement that utilizes that area.
PLUS get 1:1 support from yours truly.



What You Get
✔️24 Weeks of Self-Paced Content
-learn through video and audio recordings, workbooks, and journaling prompts

✔️ Bi-Weekly 1:1 Coaching
-meet with me one-on-one for customized support
✔️ Monthly Workshops
-dive deep into a topic and learn with your fellow students
✔️ Lifetime Access to Course Content
-keep learning even after the program ends
✔️ Online Community Access
-share with and learn from other students in the program


The Empowered Body Method is for you if:
✅ You're ready to make a 6 month commitment to your body
✅ You understand that knowledge is power. You want to learn about your body and mind, how they work and how they are connected
✅ Your current fitness routine or lack thereof is not serving you, mentally or physically

The Empowered Body Method is not for you if:
❌ You are not ready to commit to a 6 month transformation
❌ You want someone to tell you what to do without you having to think about it
❌ You feel happy and content with your current exercise routine and your mindset around it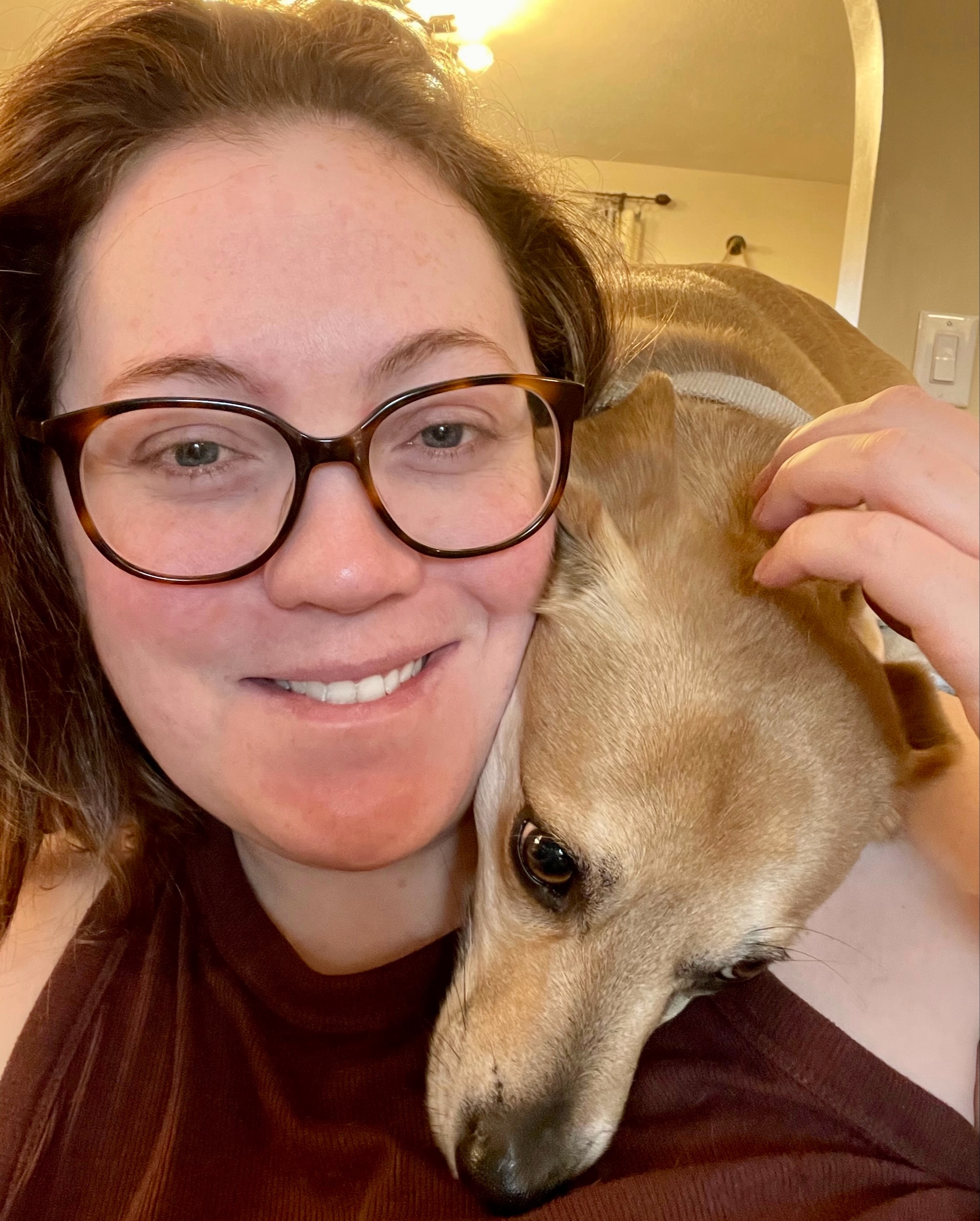 "I would not be the active person I am today without Rachel's endless passion for her clients and their health journeys.
When I started working with Rachel, I was suffering from chronic illness and pain. Rachel's program helped me overcome the mental and physical barriers that were holding me back from a healthier life. Thanks to Rachel's depth of knowledge of the human body and her understanding of the mind-body connection, I have gained back so many of the activities I previously enjoyed before my illness and continue to see positive results from her teachings."
~Sheila R.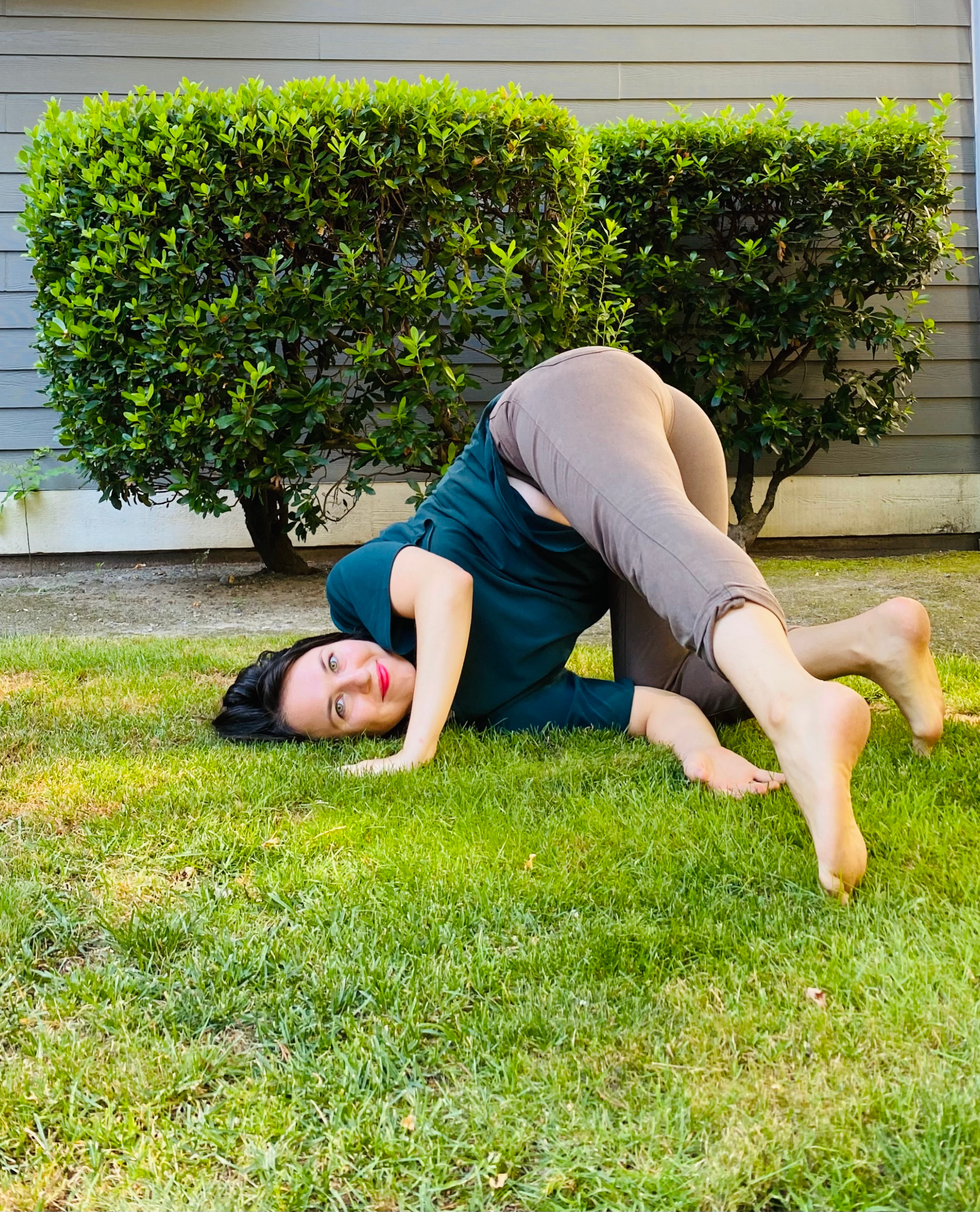 Hi! I'm Rachel!
🌿Your Holistic Movement Coach🌿
My relationship with movement has always been special. Growing up along side someone with a neuromuscular disability, I saw just how important movement was. Not only did I see how much of life requires movement, I saw the ways that movement could be adapted and used to heal. My family and I have done martial arts together for as long as I can remember and it was there that I learned about mind body connection, breath, awareness, and acceptance.
For me, movement is always the start. The start of growing confident. The start of recognizing and regulating emotion. The start of healing pain. The start of listening to my body. But I know that not everyone has a happy relationship with movement. I know that movement, either the act of moving or the inability to, can cause pain, both mental and physical. I know that many people don't feel at home in their bodies.
So, I've taken everything I've learned from my formal degree, my career(s) as a personal trainer, mobility specialist, and mindfulness teacher, my experience as a dancer, gymnast, and martial artist, and what I've learned working with physical therapists and chiropractors, and put it together in a holistic, approachable way. (Great job reading that paragraph of a sentence by the way.) All so I can help you heal your relationship with movement and make it special too.


FAQ
How long is the program?
6 months!
What time zone are you in?
I hail from Seattle, Washington, so PST!
What is my investment?
Your investment for meeting with me once a month is $1800 and your investment for meeting with me twice a month is $2550
Are pricing plans available?
Yes, let me know in your application if this is something you need